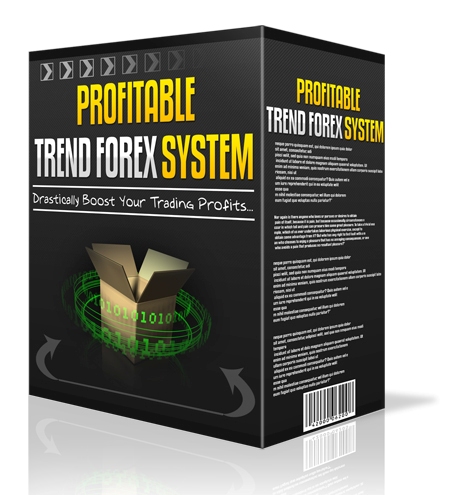 Profitable trend forex system:
L1 dan L2 Signal.
Cara paling simple untuk scalping dan maximize profit
harian. Time-Frame sesuai H1,H4 & Daily
Penerangan indicator yang digunakan.
Guppy
Multiple Moving Average (GMMA)
Sebagai indicator untuk mengenal-pasti sebahagian besar
keadaan bagi mengelakkan anda trading ketika trend akan berubah jatuh atau
naik(keep follow in trend and not against the trend).
-Fungsi
Utama GMMA adalah sebagai panduan anda untuk trade dalam trend dan tidak trade
bertentangan dengan trend.
Exponential Moving Average (EMA)
MA adalah indicator yang memperlihatkan purata harga pada
mana2 time frame yang digunakan. Berbeza dengan MA yang simple(lagging atau
lambat), indicator yang digunakan kali ini bertindak lebih pantas mengikut arah
dan keadaan pasaran.
EMA yang digunakan dalam system ini adalah EMA 20 dan EMA
30.
-Fungsi Utama EMA dalam system ini adalah untuk
mengetahui arah pasaran.(Uptrend/Downtrend)

Hull Moving
Average (HMA)
HMA adalah indicator berasaskan purata(average based
indicator), berbeza dengan SMA atau EMA.

HMA
adalah lebih lancar dan pantas bertindak terhadap perubahan mendadak
dalam market.
HMA yang digunakan adalah HMA 5 dan HMA 12.
-Fungsi utama HMA 5 dan 12 dalam system ini
adalah bagi mengenal-pasti entry(BUY/SELL).
Moving
average Convergence Divergence (MACD)
MACD berfungsi bagi memperlihatkan apakah yang berlaku
didalam trend sekarang atau sebagai
Mengesahkan trend yang dihasilkan oleh EMA 20 dan 30. Contohnya, Sekiranya EMA
menunjukkan uptrend tapi MACD pula downtrend, ini bermakna ia adalah signal
palsu.
MACD yang digunakan adalah LONG MACD
(30,60,30) dan SHORT MACD(3,10,16)
sebagai indicator Momentum.
CONTOH LENGKAP SYSTEM INDIKATOR PROFITABLE TREN FOREX SYSTEM V2.0

SIGNAL
DALAM SISTEM INI::L1
SIGNAL::
(SMALL RETRACEMENT)
UPTREND
– EMA 20
dan EMA 30 bersilang menuju ke atas dan mempunyai jarak luas di tengah antara
dua EMA ini. Terdapat persilangan di tengah2 LONG MACD yang menuju keatas.
ENTRY-
1- HMA 5
bergerak dari atas kebawah.
2- HMA 5
bergerak ke atas semula dari arah bawah tadi(masa ini sesuai untuk membuat
entry LONG/BUY).
3- Pada waktu
ini adalah L1 signal (signal permulaan).
*Pada keadaan ini anda boleh buat entry berkali2 dengan
Takeprofit anda bergantung dengan jarak persilangan antara HMA5 dan 12.
DOWNTREND
- EMA 20 dan 30 bersilang menuju kebawah dan
terdapat jarak luas ditengah atara dua2 EMA ini. Terdapat persilangan kebawah
ditengah2 LONG MACD.
ENTRY –
1- HMA 5
bergerak dari bawah keatas.
2- HMA sekali
lagi bergerak dari atas Kebawah semula mengikut trend(pada waktu ini masa untuk
buat entry).
3- Signal
L1(signal permulaan)

::L2 SIGNAL::
(LARGER RETRACEMENT)
L2 signal tidak jauh beza dengan L1 signal akan tetapi jika
anda ingin trade yang selamat maka L2 adalah yang terbaik kerana dalam signal
L2 terdapat trend atau peluang entry yang lebih sah iaitu terjamin dai sebarang
signal palsu. Kesimpulannya L2 adalah pengesahan signal dari L1.
EXIT
SIGNAL(STOP LOSS)
Stop Trade adalah berdasarkan pergerakan terakhir High/Low
atau First Target Profit. Setkan stoploss pada pergerakan pertama yg dibuat
oleh HMA 5 dan 12. First target mestilah pada ketika trend adalah kuat iaitu
ditengah2 persilangan HMA 5 dan 12. Ini kerana bagi mengelakkan harga reverse
pada persilangan yang tertutup.
Contohnya
sebelum membuat sesuatu entry, HMA 5 dan 12 harus bersilang dua kali dimana
persilangan pertama adalah belum sah sebelum persilangan kedua. Jika
persilangan kedua berlaku dan mengesahkan persilangan pertama(pada waktu ini
anda membuat entry BUY/SELL), pada persilangan pertama itulah stoploss anda.

TRADE FILTER…Elakkan
dari signal2 berikut jika anda mahu trade anda selamat…-harga
ditutup di bawah GMMA dalam Uptrend atau diatas GMMA pada downtrend. Ini adalah
bertentangan dan buka dalam trend.-Garisan pada Long MACD bersilang kebawah pada
uptrend dan Garisan itu bersilang ke atas pada downtrend.
KELEBIHAN SYSTEM INI:
1- Anda hanya perlu buat entry berdasarkan persilangan yang berlaku dengan merujuk EMA dan HMA.
2- Signal yang sah adalah berdasarkan EMA, Long dan Short MACD.
3- Entry adalah berdasarkan HMA 5 dan 12 yang bersilang dua kali samada UP/DOWN Trend.
4- Dalam satu Pair matawang, anda boleh membuka sehingga 3 lot/posisi keuntungan dalam satu masa.. Dapatkan PERCUMA sekarang dan jana lebih banyak profit setiap hari!
Contoh Trading saya mengunakan system ini..
Lebih 1,000 pips untuk satu posisi sahaja...

Download sekarang!
DOWNLOAD SEKARANG!
Happy Trading!
Best Regards,
Nasy8.

Last edited by nasy8 on 17th July 2009, 00:08; edited 1 time in total